Elmoskin Coat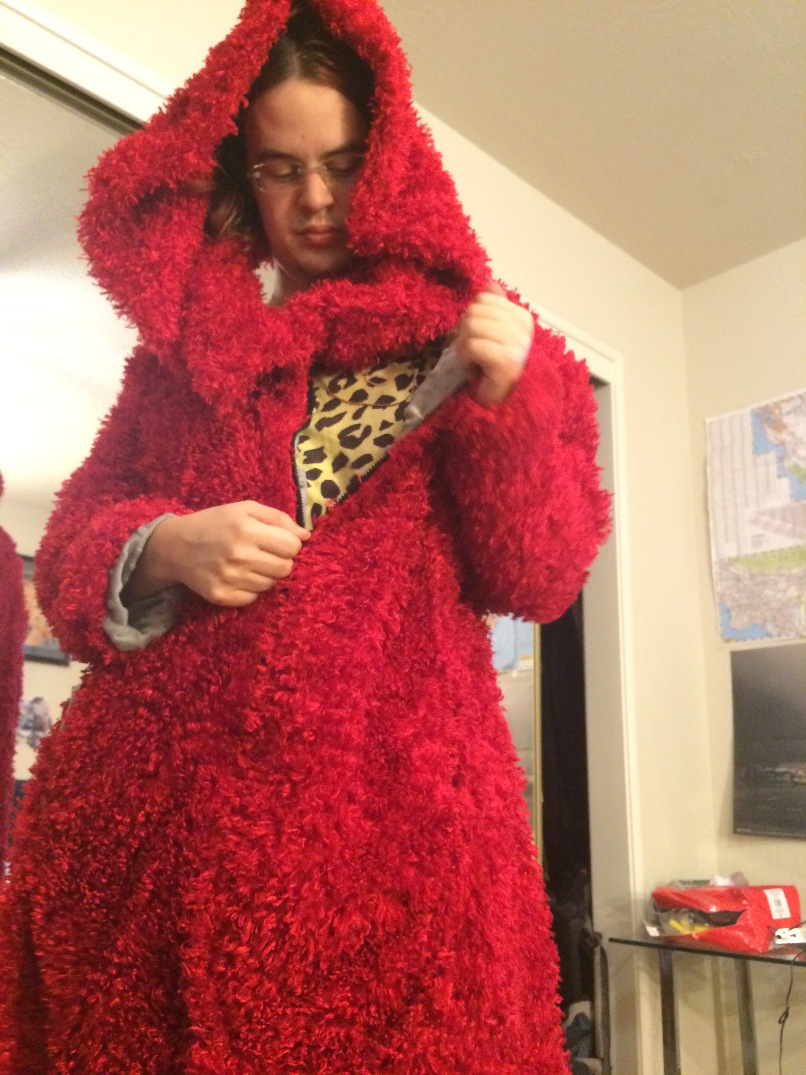 After freezing my ass off at the Burn in 2015, I realized I needed one of those super tacky fake-fur coats that everyone had.
I felt like I wanted mine to be special, so I decided to sew it myself. I went to the fabric store and bought the tackiest warmest faux-furs they had.
I had never sewn anything before, and I was amazed by how much frickin work it was. Each step took about an hour and there were like 25 steps.
Jeeezus Christ.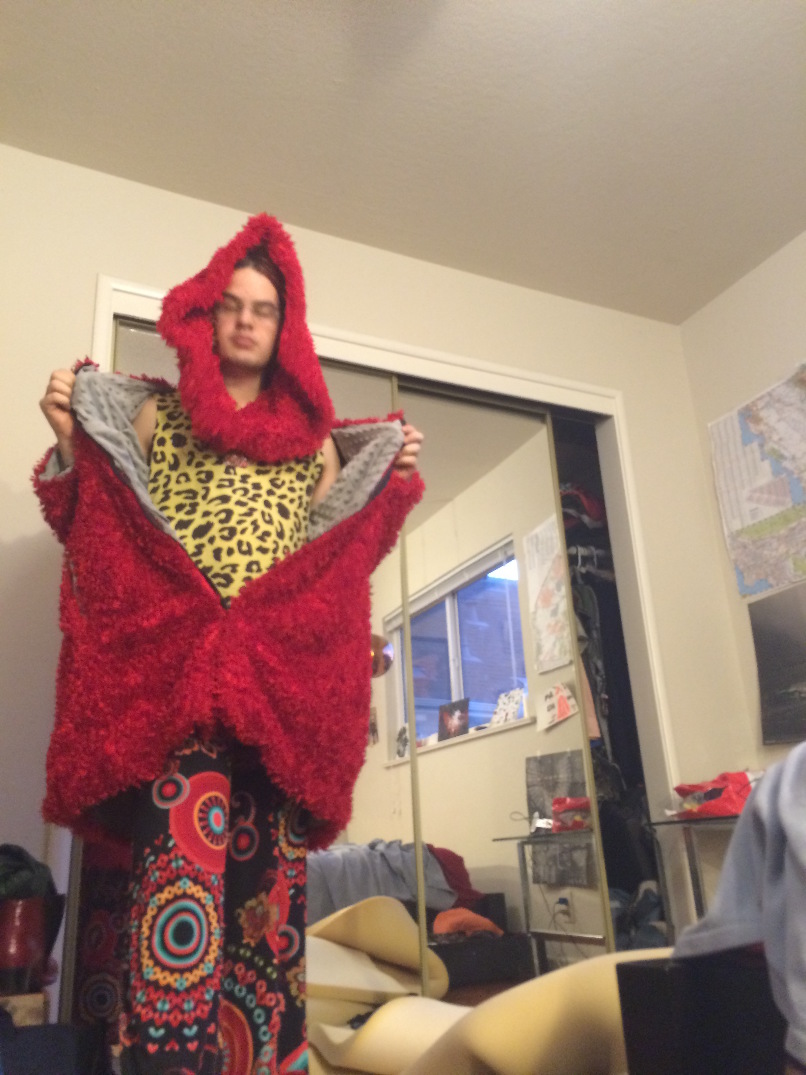 Anyway, I was pleased with how it came out. It's super warm and looks like I slaughtered elmo. Strangers love it.
I made it from a 'simple' pattern, even a simple pattern takes multiple days!